Sagenmaschine (2017)

digital storytelling

Sagenmaschine is a linear deconstruction process that breaks down an input image into its individual parts, performs a text analysis, compares results with data sets and constructs a new output. Unavoidable disturbances and noise lead to unexpected results. Viewers are captured via a camera image. The biometric features are extracted in a digital narrative, displayed on ten display devices and intertwined with a legend by the Brothers Grimm. Thus, the machine continually creates new myths with the viewers as protagonists.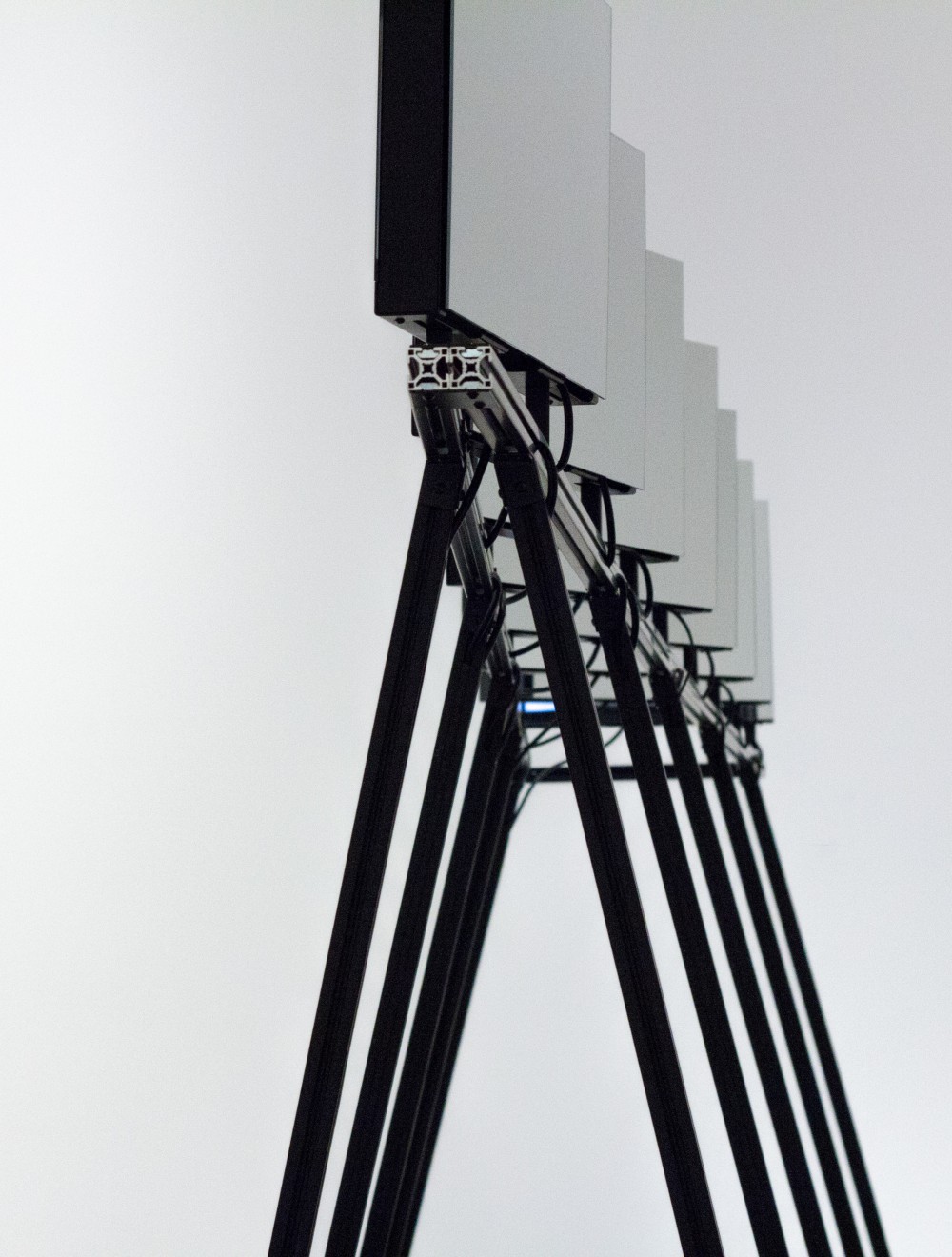 Today, algorithms take on the role of human narrators on behalf of social media groups, publishing houses, parties and other abstruse groups. Mistakes, false reports or tales of lies have not disappeared; instead, they flourish on the unprecedented acceleration of their spread as well as increasingly sophisticated tools of their automatic creation.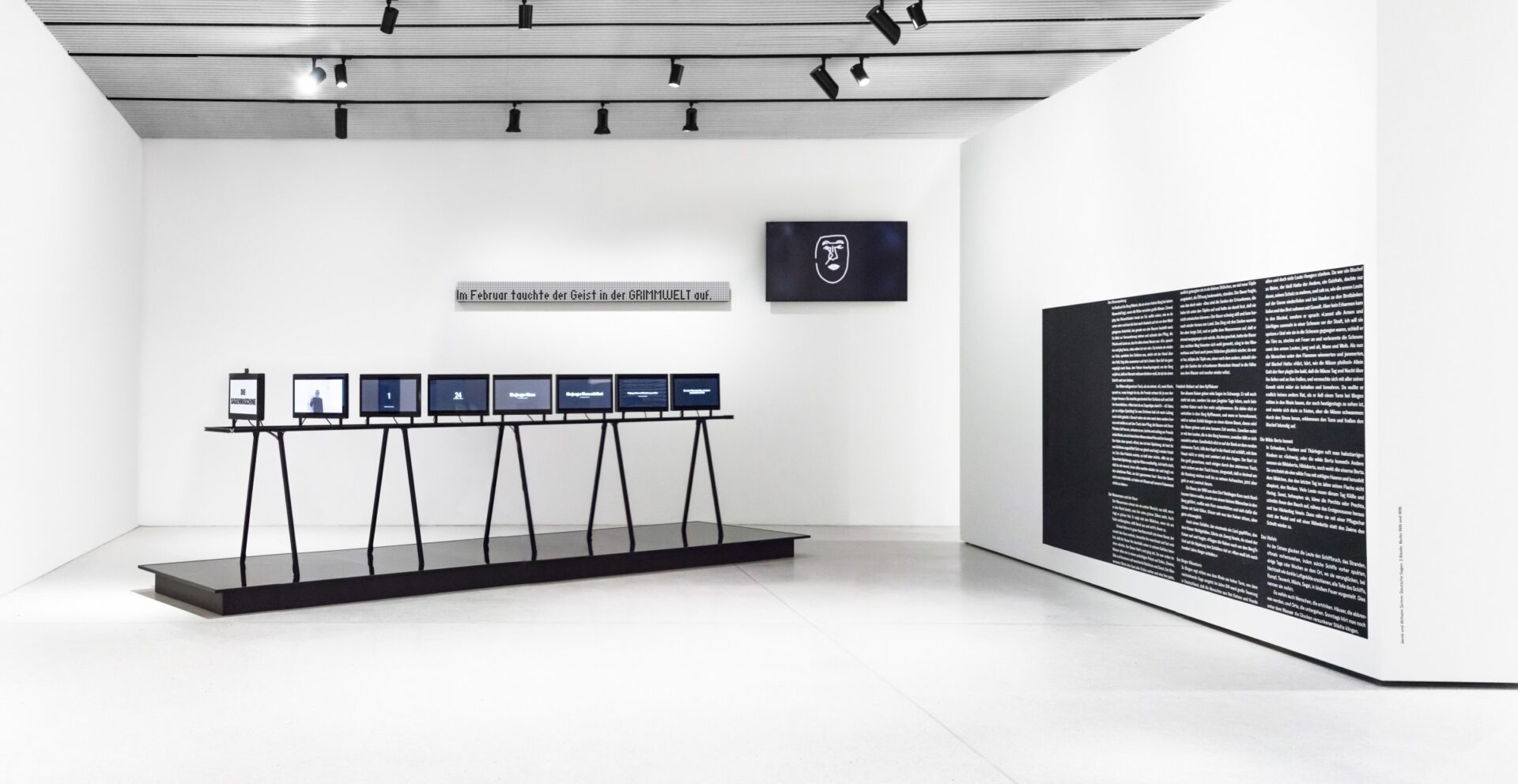 Installation in the special exhibition HörenSAGEN at GRIMMWELT Kassel, runtime: November 2017 – May 2018.
10 Raspberry Pi, 1 Camera, 8 Monitors, Flipdot Display (196×14 Dots), 70″ Display, Electronics
Creative Direction: TheGreenEyl
Technical Direction & Hardware: Julian Hespenheide
Production: Felix Kraemer, Shu-hua Chang
Code & Content: Julian Hespenheide, Frédéric Eyl
Mechanics & Set-up: Finn Blümel, Shu-hua Chang
Made as part of TheGreenEyl